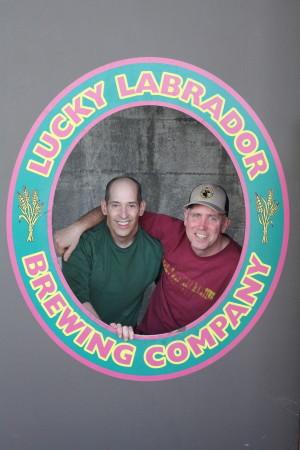 New Brewer – Mark Vickery
Meet our newest brewer! Mark Vickery will be teaming with Alex at the Hawthorne brewery and brings with him an incredible 29 years of brewing experience. Afetr starting at BridgePort in 1988, Mark had a ten year stint at Deschuttes, another 11 years at Golden Valley, and was most recently at the Ram in Salem. We are totally psyched to have this super talented, veteran brewer and all-around nice dude.
Fun facts: 1) Mark competed in road cycling in the 1988 US Olympic Trails and continues to ride his bike around Portland. 2) His favorite style to brew is Pilsner 3) His favorite beer is Steigl Pils. 4) Mark has jumped right in to the Lucky "Laboratory" so keep on the lookout for a new double IPA and pilsner.
Mark is taking over for Chris "Weabs" Weaber, only the fifth brewer to leave us in our 22 year history, who has been with the Lab for over ten years. We will miss having Weabs, his positivity, and his Rush inspiration around here and wish him the best over on the east coast.