INFO

INFO

MENU

MENU

PRIVATE EVENTS

PRIVATE EVENTS
Quimby
(503) 517-4352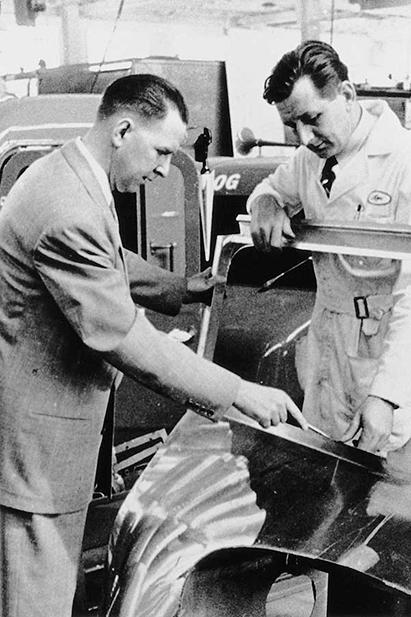 1945 NW Quimby St.  PORTLAND, OR 97209
Quimby was an old Freightliner warehouse building, where they assembled some of the first aluminium eighteen-wheeler rigs. When we got in here there were no walls at all, just a room big enough to fit multiple long-haul trucks; we even kept the old five-ton crane. We used some of the wood from the old Freightliner office to make the dividing walls; we installed bike parking inside, and we still have those nice garage doors that we can open up in the summer. Don't miss out on one of the Best Breweries in Portland, Oregon.
Our Quimby location features our traditional pizza, zesty salads, classic deli sandwiches, and hot soups—along with taps pouring beer brewed right behind the bar.
Take your business events or personal parties to the Quimby Lucky Lab—we have a separate room for private events with capacity for 125 people, and seating for 100, with an honest-to-god private bar right in the room.
We opened Quimby, our third Lucky Lab location, in 2006 and things have been chugging upwards ever since.
Hours:
Monday – Wednesday, 11 a.m. to 11 p.m.
Thursday – Saturday, 11 a.m. to Midnight
Sunday, Noon to 10 p.m.
Minors: Allowed until 9 p.m.
PIZZA
Our hand-tossed, barley flour pizza dough and quality ingredients superbly complement our fresh hand-crafted ales.
VEGGIE PIZZA
THE CLASSIC ….. 18.95
Cheddar, Mozzarella, and Parmesan
Veggie Deluxe ….. $22.95
Artichoke Heart, Fresh Spinach, Yellow Onion, Mushroom, Green Pepper, Black Olive, and Fresh Tomato
THE FORMAGGIO FIVE ….. $19.95
Provolone, Cheddar, Mozzarella, Feta, and Parmesan
The Greek ….. $22.95
Sun-dried Tomato, Roasted Garlic, Red Onion, Kalamata Olive, and Feta Cheese
The northwest ….. $23.95
Basil Pesto, Fresh Spinach, Crumbled Blue Cheese, Toasted Hazelnuts, and Sliced Apple
The Green and White ….. $21.95
Broccoli, Ricotta Cheese, Minced Garlic, Italian Herbs, Olive Oil, and Parmesan Cheese
MEAT PIZZA
THE MUTT ….. $24.95
Pepperoni, Italian Sausage, Artichoke Heart, Green Pepper, Mushroom
North Shore …. $22.95
Canadian Bacon and Pineapple
THE BIG DOG ….. $27.95
Pepperoni, Italian Sausage, Salami, Green Pepper, Mushroom, Yellow Onion, Red Onion, Tomato, and Black Olive
HOT DIGGITY DOG ….. $24.95
Spicy Sauce, Pepperoni, Italian Sausage, Black Olive, and Mushroom
EL POLLO DINGO …..$24.95
Spicy Sauce, BBQ Chicken, Red Onion, Feta, and Fresh Cilantro
THE CARNIVORE …. $26.95
Pepperoni, Salami, Canadian Bacon, Italian Sausage
BUILD YOUR OWN PIZZA
Start with The classic Pizza ….. $18.95
Additional Toppings:
FOR $2.95
Pepperoni
Salami
Italian Sausage
Canadian Bacon
BBQ Chicken
Feta Cheese
Basil
FOR $2.50
Pesto
Artichoke Hearts
Roasted Tomatoes
Extra Cheese
Blue Cheese
Kalamata Olive
Roasted Garlic
Sun-dried Tomato
FOR $1.95
Red Onion
Yellow Onion
Black Olive
Minced Garlic
Pineapple
Green Pepper
Mushroom
Pickled Jalapeno Pepper
Fresh Spinach
Fresh Tomato
Extra Sauce
SLICES/SPECIALS
CHEESE…$2.75
PEPPERONI…$3.25
MEAT OR VEGGIE DAILY SPECIALS…$3.75
COMBO SPECIAL
Slice & side salad…$7.50 w/ Chicken Caesar…$7.95
VEGGIE SANDWICHES
All sandwiches come with your choice of Potato Chips or Tortilla Chips
PESTO MELT…… $7.75
Pesto, House Roasted Tomatoes, Red Onion, and Provolone, on Toasted Multigrain Wheat Bread
Roasted Mushroom Melt…… $7.50
Swiss, Cheddar, Pepperoncini, Roasted Mushrooms & Salsa on toasted Multigrain Wheat Bread
ROSE GARDEN …… $6.95
Hummus, Cucumber, Tomato, Lettuce, Feta Cheese, Mixed Greens, & Guacamole on a soft Ciabatta Roll
KID's CHEESE ….. $5.25  (add Pepperoni +$1.50)
Melted Mild Cheddar on Toasted White Bread.
PB & J ….. $4.95
Crunchy Peanut Butter and Strawberry Jam on White Bread
MEAT SANDWICHES
All sandwiches come with your choice of Potato Chips or Tortilla Chips
THE RUEBENs ….. Corned Beef – $8.95     Turkey – $8.75
Your choice of Shaved Corned Beef or Roasted Turkey with Melted Swiss, Sauerkraut, Thousand Island on Marbled Rye
MEATBALL SUB….. $8.25
A pile of meatballs with house-made marinara, provolone, on a Pearl Bakery Roll.
DELI CLUB ….. $8.50
A HUGE Triple Decker! Turkey, Ham, Bacon, Cheddar, Lettuce, Tomato, Mayo & Mustard on Toasted Italian White
BBQ PULLED PORK ….. $7.25
Roasted Pulled Pork Shoulder with smokey BBQ sauce served hot on a Toasted Sesame Bun
 ITALIAN GRINDER ….. $7.50
Salami, Pepperoni, Ham, Parmesan, Mayo, Mustard, Lettuce, Tomato, and Italian Vinaigrette on on a Pearl Bakery Roll
TravIS'S TUNA MELT ….. $7.50
House Made Albacore Tuna Salad, Sliced Tomato, and Melted Swiss on Toasted Levain Bread
Ham and Cheddar Melt….. $6.95
With Fresh Tomato and Honey Mustard, Toasted on Levain Bread
BLT ….. $7.25
Bacon, Lettuce & Tomato on Lightly Toasted Levain
SOUP & SANDWICH SPECIAL:
Get a half of any sandwich and a bowl of soup for the regular price of the sandwich!
SALAD
SALAD (Add chicken to any salad +$2.95)
Caesar Salad $3.95/7.25
Chopped Romain with spicy homemade croutons & parmesan cheese
roasted beet salad $4.50/7.95
Toasted Hazelnuts, Blue Cheese, Red Onion, Mixed Greens, and Balsamic Vinaigrette
Italian Chopped Salad $7.75
Salami, Pepperoni, Parmesan, Tomato, Pepperoncini, Chickpeas, and Italian Vinaigrette
Greek Salad…..$4.50/8.25
Tomato, Cucumber, red onion, Kalamata Olives, with mixed greens, and Oregono herbed olive oil
Quimby House Salad $3.95/7.25
Mixed greens with tomato, fresh croutons and your choice of the following dressings: Blue Cheese, Balsamic Vinaigrette, and Ranch
JUMBO…..$14.95 (serves 4-6 people)
Choose from either Quimby House or Caesar Salad
SIDES & MUNCHIES
Mezze Plate …..$6.50
Soup of the Day … $4.75
Chips & Salsa ….. $4.95 (Add guacamole +$2.95)
Herb & Garlic Breadsticks ….. $4.95 (Add Hummus +$1.50)
Peanuts …..$1.95
Potato Chips …..$2.95
Pretzels …..$1.95
BEVERAGES
Coffee …..$ 1.95
Hot Chocolate …..$ 1.95
Hot Teas ….. $ 1.95
Coke, Diet Coke, Sprite, Iced Tea,
Orange Soda, Lemonade ……. $1.95
House Made Root Beer or Ginger Ale ……. $2.95
Call to book (503) 517-4352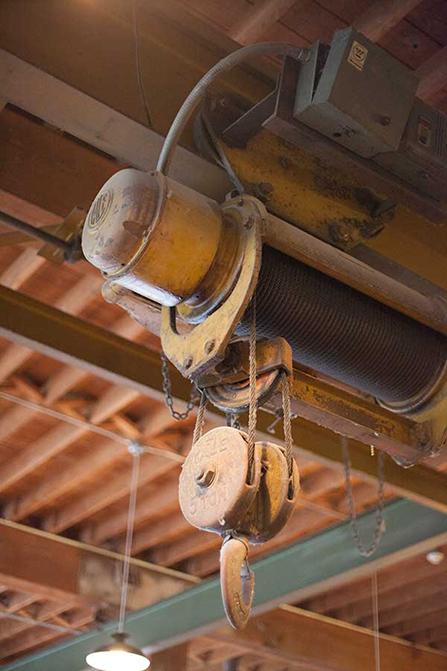 Call to book (503) 517-4352
Our party room is a perfect gathering spot for a casual party or business meeting and includes a private bar serving six of our most popular beers. The room is available 11 a.m. to Midnight, Monday through Saturday, and Noon to 10 p.m. on Sunday. Minors are welcome until 10 p.m. Your guests may order food from our regular menu as a group tab or on an individual basis. We ask that prior food arrangements be made a least a week in advance so that we can give you the best service possible.
To reserve the private room call 503-517-4352 Monday through Friday, 9 a.m. to 5 p.m. (if we are not around please leave a voice mail indicating your requested day of event and the estimated number of people.)
We will tentatively hold a space for two business days without payment, but a non-refundable room fee is payable to confirm the booking.
Room Rental (includes private bartender)
Sunday – Thursday after 5 p.m. $150
Weekdays – Up until 4 p.m. $100 ($50 w/o bartender)
Fridays and Saturdays $200
No minimum food or beverage order
Room rental is valid for up to four hours (including setup and breakdown) Each additional hour is $50.
(50% discount on room charge for All-You-Can-Eat Pizza/Salad)
Capacity: 120 (seating for 100)
Beverages
Beer:
Six taps of our hand-crafted ales and we always have a nice spectrum on tap. Other selections are available at our main bar.
Wine:
Call for current selections. We always have at least two whites and two reds. Corking Fee $8.00 per bottle.
Hard Cider:
Two selections
Non-alcoholic Beverges:
Food
Either select specific items from our menu or…
All You Can Eat Buffet – 50% off room charge and just $10.00 per adult / $5.35 per child (minimum 30 people). Includes pizza and Caesar salad.
All food for private gatherings must be purchased from The Lab.  Desserts are okay, but we suggest bringing in small paper plates.
Other Options:
Veggie and Dip Platter ($49.95)
Fruit Platter ($44.95)
Bread & Hummus Platter ($44.95)
Giant Caesar Salad ($37.95)
Chips & Salsa Platter ($32.95)
Generally speaking, platters serve about 20-25 people, but dependent on time of day, other food offered, crowd hunger, etc.
** Gratuity will be added to all food and beverage tabs.
AUDIO/VISUAL
Projector with HDMI hookup. – $45
Slide screen (twelve feet wide x seven feet tall) – no charge