Kegs To Go
Please be sure to call the brewery where you would like to pick up your keg:
NW Quimby 503-517-4352
Hawthorne 503-236-3555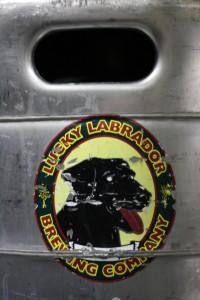 If you are having an event or just have a kegerator and want a keg of some of the freshest beer around, look no further and call to reserve a barrel. Lucky Labrador Kegs. Pubs in Portland Oregon.
Prices:
Full Keg = 15.5 gallons = 124 x 16 ounce pints………$148 ($155 for Superdog)
Pony Keg = 7.75 gallons = 62 x 16 ounce pints……..$80 ($88 for Superdog)
Six Barrel = 5.2 gallons = 41 x 16 ounce pints……..$70 ($75 for Superdog)

Deposit: $100 Cash or Credit Card

Tap Rental Fee: None!